Mary Ma
Famous Fashion Designer
Gulistan has indeed been my old friend for many years. It has been more than ten years. I am very happy to see her art exhibition today, which is presented to everyone in such a form. In fact, after watching all the art exhibitions, I think it instantly reminded me of what Director Zhang Zikang said just now: He said that no matter what kind of breakthroughs and innovations many artists of different styles are in this era, but What he particularly appreciates is that Gulistan has always insisted on using her style, her method, and her understanding of art, and has been adhering to her own inner thoughts to create all her works. I think she is like a small stream, and then slowly, very softly, thinly and quietly flowing. But this flow I feel is a very warm, but incomparably powerful force. This may be the one that I remember the most among Curator Zhang Zikang's comments on Gulistan. Because I think this is also a feeling of mine, because Gulistan herself is very warm and soft, and the most direct effect and direct feeling she presents to others is that she is very soft and has no tension, but her tension is such a kind of soft and quiet power that is hidden in her heart.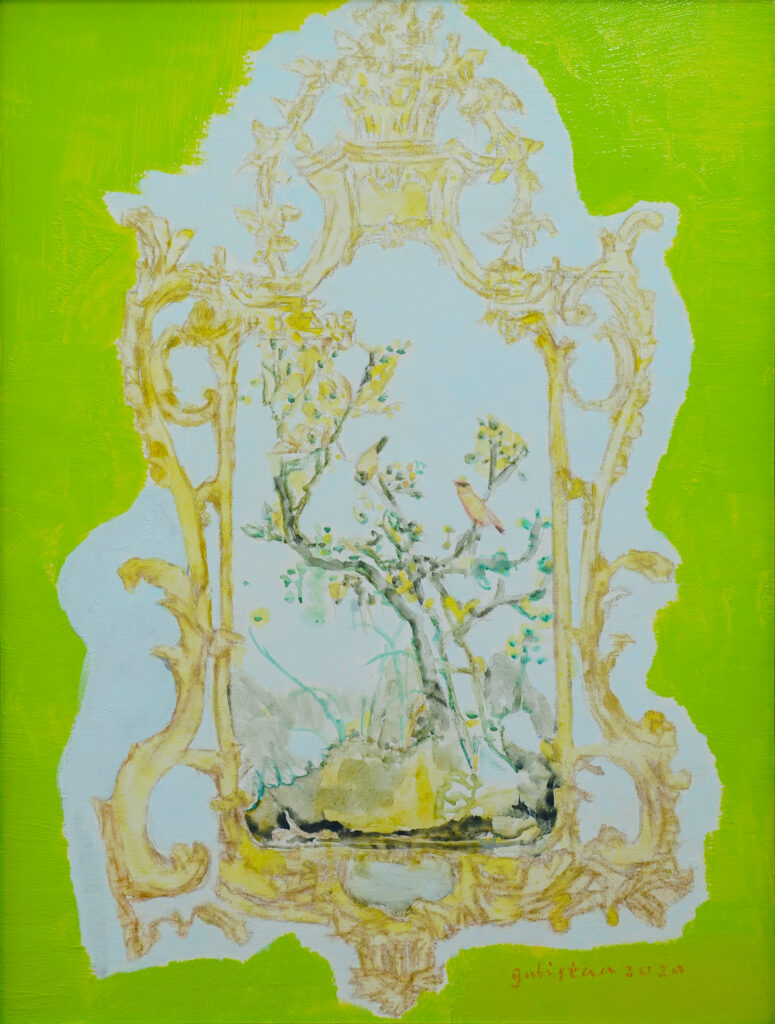 Tribute to the classics II
In fact, I feel that as an artist, I believe her artistic life will be longer. Then, the content, thoughts and a kind of power that she continues will be more contagious. So today I am very happy to see so many of Gulistan's works going to have the opportunity to let everyone feel. I really like the title of today's exhibition – "Temperature of Time". I believe that temperature may be a very, very important and indispensable state and feeling for each of us as an individual to connect with this world and this society. And what kind of way is there to communicate between time and temperature? What kind of relationship does it have with us? I think in each of Gulistan's works, you can really see, see her inner world, the kind of beauty she wants to convey, including the way she insists on conveying art, very soft , there is history, there is culture, there is a contact between the soul and soul of this era, and the spark of this thought burst out.