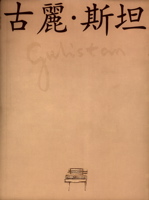 I am happy to announce that my book has been published! It contains many articles about me, my poetry, and of course, my artwork. 160 pages. ISBN: 988-98707-1-1. Copies are available for sale at the National Art Museum Bookstore (Beijing).
The book goes hand in hand with my upcoming solo exhibition. It will begin on Saturday, July 1, 2006 at 4 p.m. and will be held at Spring Hanmo Gallery in Shanghai until July 26.
I hope to see you at the exhibition's opening in Shanghai. There will be a jazz party that night.
Update: The solo exhibition now begins on July 1st.